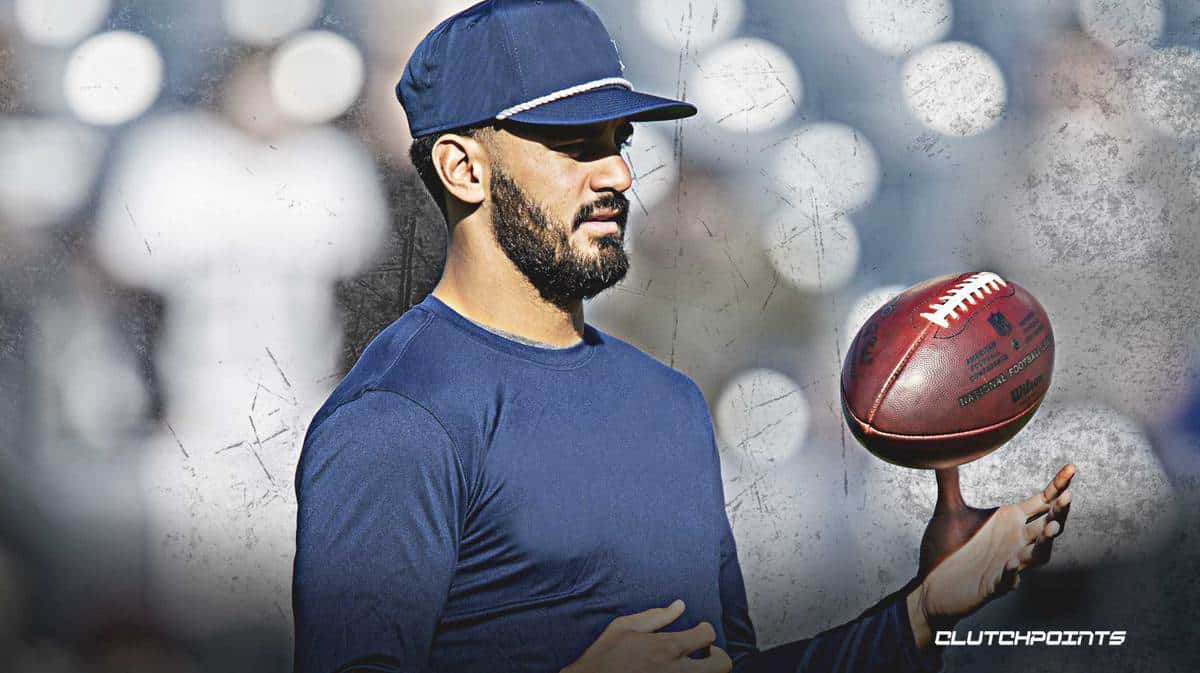 April 11, 2020 – Vinny Passas is one of the top football coaches in Hawaii. Passas has worked with local products such as Las Vegas Raiders quarterback Marcus Mariota and top NFL Draft prospect Tua Tagovailoa over a coaching life which has spanned 44 years.
Mariota and Passas have known each other since the former No. 2 overall pick was just 14, so they have a very dated history. For his part, Passas said a "change of scenery" will be good for his former pupil as he moves from the Tennessee Titans to the Raiders, who decided to sign him in free agency.
He also defended Mariota for his poor play with Tennessee last season ahead of him preparing for his first season with the Raiders (via Vic Tafur of The Athletic):
"The timing was just bad for him," Passas explained to Tafur. "He wasn't fully healed and then he took a lot of punishment in the preseason. But he did have an opportunity to make plays and he didn't, and it's a bottom-line league. And he wasn't the new staff's guy when it came in, in 2018.
"But he knows nobody is going to feel sorry for him and he has to be ready to compete. His dad used to always tell him growing up, 'Whatcha gonna do about it?' Marcus knows what to do. His confidence is fine."
Mariota went 2-4 in six starts with the Titans last year, eventually getting benched for Ryan Tannehill, who proceeded to lead Tennessee all the way to the AFC Championship Game after an impressive stretch of play.
The Raiders and general manager Mike Mayock–who was high on Mariota in the 2015 NFL Draft–signed the former Heisman Trophy winner to a two-year contract with the expectation he can offer a different look and push current starter Derek Carr.
 by Marty Fenn