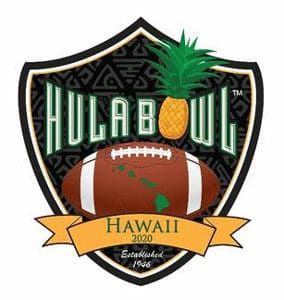 The Hula Bowl was established in 1960 as an All-Star game that only NCAA college players from schools across the United States were invited to. The teams were divided into two, one team with players attending colleges located in the Eastern division and one team with players attending colleges in the Western division. The teams were then split into "Aina and Kai," the Hawaiian words for Land and Water.
This year, the game will include NCAA college football players from all divisions, along with international players from Japan, Canada, Australia, and the United Kingdom. In addition, it will include Polynesian players with historic ties to the Hawaiian Islands.
Coach Vinny has been invited to be the Head Quarterback Coach for this very prestigious Bowl Game.
Game Date: January 26, 2020
Location: Aloha Stadium Hawaii